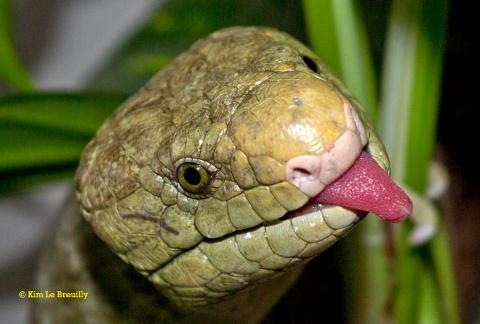 The Young Herpetologists (YH) is unique. It offers a range of membership benefits covering field and husbandry techniques and is backed by some of the country's leading herpetologists and herpetoculturists. Based on the platforms of sound conservation practice and regard for animal welfare, the YH is an ideal way to encourage today's new generation of young amphibian and reptile enthusiasts. Established in 1980, the Young Herpetologists is the junior section of the British Herpetological Society open to anyone from the age of 5 to 17 years.
Young Herpetologists Membership Registration

Young Herpetologists Registration Form.pdf603.27 KB31/05/2016, 10:24
To join the YH, please download and print this membership form, here, fill in your details, and send to:
British Herpetological Society
Education Officer
Flat 6
10 Scott Road
Tonbridge
Kent
TN9 2QG
NOTE: Please disregard the return address shown on the form and return the completed document to the address above
Introduction
The Young Herpetologists is run by the Education Committee. This Committee consists of teachers, herpetologists and herpetoculturists from a range of disciplines. Their combined talents offer an outstanding service to Young Herpetologist members. Liaison with the other specialist committees within the BHS has led to unrivalled opportunities for our membership, particularly in the fields of conservation and herpetoculture.
Many captive species have been bred by the YH members and advice on captive husbandry is available by telephone and e-mail.
Several members have appeared on television with their animals in recent years.
An increasing number of members have taken their interests into further education by studying zoology, animal management and environmental science related subjects. Others have found employment in wholesale and retail sectors for reptiles and amphibians. As well as offering some careers advice. The Education Committee have been able to use its contacts to arrange 'work experience' for members at reptile establishments around the UK.
The Education Committee have found working with the YH extremely rewarding, guiding members through their metamorphosis into tomorrows' caring Herpetologists.
If you would like to contact the Education Committee, please email the Education Committee Chair, Kim Le Breuilly -
What do Young Herpetologist members receive?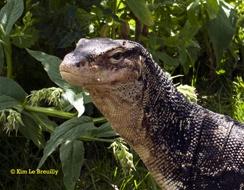 Young Herpetologists (YH) receive a Welcome Pack and a membership card. The membership card allows them access to the member's area of the BHS website and privileged admission to some reptile shows in the UK. Throughout the year they will receive electronically (by e-mail) a selection of newsletters, magazines, books, posters and articles and personalised notification of reptile shows and events in the UK.
They also receive articles and photographs written by YH and Education Committee members and have online access to the BHS Herpetological Bulletin. YH members are entitled to free copies of all the information leaflets, produced by the BHS Conservation Officer.
Young Herpetologists members are encouraged to submit letters, articles, photographs and their own artwork for publication. There are regular competitions, the winners receive a voucher for £25.00 from a high street store or pet shop of their choice.
Members and Events
Other events include field trips and regular meetings arranged around live animal presentations by experienced Herpetoculturists and Herpetologists.
YH members are entitled to attend all BHS & other Affiliated Society meetings on production of their membership card, many at a discounted price.
Herpetological Help Line
The Education Committee offer a telephone helpline service providing professional advice on Herpetoculture problems and Conservation issues daily from 9.30am - 22.00hrs.
Care sheets
As an ongoing project the Education Committee are producing a library of definitive care sheets that will be available on the website.
In the past Young Herpetologists members have taken part in
Taken part in public displays and lectures.
Appeared in national newspapers and magazines.
Visited zoos for 'behind the scenes' guided tours.
Helped toads across roads.
Carried out conservation work to help rare reptiles and amphibians.
Taken part in survey work.
Raised money for conservation.
Appeared in children's' BBC TV programs.
Been interviewed on national radio and TV.
Bred reptiles and amphibians in captivity.
Found new friends with similar interests. Been on field trips around the UK.
Met some of the country's leading herpetologists and internationally famous TV animal film producers.
Taken herpetological studies into their schools.